Can I port my phone number to Tracfone or  Net10?
Yes
Almost any phone number in the United States can be ported to a Tracfone.  You cannot port an 800 number or a 900 number to a Tracfone or Net 10 phone.  The porting process sometimes can be very simple and take a couple of hours or sometimes it can take weeks.


The Phone Number Porting Process
When porting a phone number the company that currently is using the number has to release the number to be activated by Tracfone/Net10.  Since Tracfone and Net10 do not own their cell network (they buy minutes from the big cell phone companies At&t, Verizon, T-Mob) they have to get the network they are going to use for your phone to activate the number.  They sometimes have trouble getting their provider in your area to get your number transferred.

Motorola W370 from Tracfone
Can I transfer my AT&T, Verizon, T-Mobile, Sprint number to Tracfone or Net10?  Can I transfer my Qwest landline number to Tracfone?
Yes
It is Getting Better
In the last couple of years transferring your number has become simpler and usually faster to do.  It used to take a minimum of a week and sometimes several weeks.  Most of the time now it will happen within 24 hours.
Do Tracfone Minutes Roll over?
Yes, as long as you keep your service active your Tracfone service time or Minutes will roll over.  Currently if your Tracfone service expires and you reactivate within two months you will get to keep your minutes.  This rollover policy is different than almost every other prepaid phone service which do not roll over minutes or service time.  If you run completely out of minutes or do not refill before your service expires you will lose your Tracfone phone number.
What is Tracfone DMFL?
Tracfone DMFL means Double Tracfone minutes for life of the phone.  This means for the life of the phone with DMFL any time you add a Tracfone card the minutes added to your phone will be double the number on the card.  Unlimited DMFL will not be transferable to your next Tracfone if the phone it is on quits working or is lost or stolen.  Most of the nicer Tracfones now come with DMFL.  The Unlimited DMFL is so much better a deal than a Tracfone without DMFL, lI do not recommend adding a Tracfone Minute card to any phone without DMFL.
Tracfone LG 225 Camera Phone with One Year 800 minute Card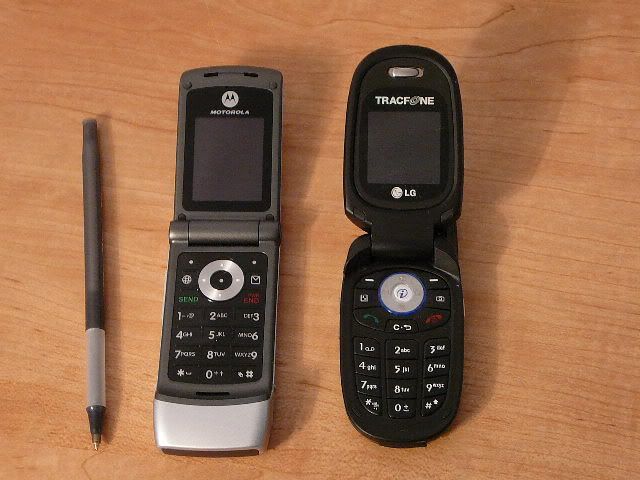 Tracfone DMFL Motorola W370 and DMFL LG 225 Camera Phone
What is the Tracfone DMFL Transfer Trick?
Some people want to keep a Tracfone Prepaid phone that does not have DMFL.  You can put DMFL minutes on your non-DMFL phone.    Add the Tracfone Minute card you want to a DMFL phone.  Then Transfer the minutes and service time on your DMFL phone to the phone without Double minutes.
You can get a free Unlimited Double Minute Tracfone when buying a phone card on the Tracfone.com web site.
While transferring you will have to transfer all the service and minutes from the Double Minute phone to your non DMFL phone.  If you have 400 minutes on your DMFL phone you will not be able to shift just 200 minutes to your non-DMFL phone, you will have to transfer all the  Tracfone Minutes and sevice time from your Double minutes phone.
The best deal on a Tracfone is always from the website and it will be a DMFL phone with Minute Card package deal. The Tracfone LG 225 Camera Phone with One Year 800 minute Card is one of the best deals right now.